Lecturer and Director of the Centre for the Study of Human Rights Law
The Law School, University of Strathclyde
https://www.strath.ac.uk/staff/websterelainedr/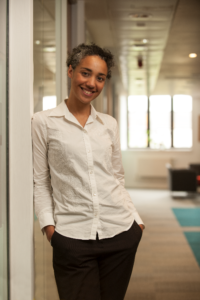 Participating in Scottish Crucible allowed me to develop skills and networks that have contributed to success in a number of ways. Firstly, I worked with two researchers from the same 2013 cohort to present an experimental project idea, bringing together human rights law and theory, health geography and nurse education (Dignity Narratives in Nurse Education with Leah Macaden and Sarah-Anne Munoz). We were awarded Crucible funding, which led to a collaboration with a Crucible Alumnus (Richard G Kyle) and the completion of a successful project. This project led to three journal articles, a practitioner publication, work with three postgraduate students and a postdoc who were able to participate in the research, and several conference and poster presentations. We are now drafting a further funding application for a three-year project, which will develop this research.
The experience of participating in Scottish Crucible not only provided an opportunity to collaboratively explore a new area, but helped me to distil the essence of my individual work. This was a key, if somewhat unexpected, benefit. Through interdisciplinary conversations I gained a clarity about the core thread running through my own research and its potential impact, which made the process of my most recent project – a single-authored monograph – flow easily.
The broader benefits of participating in Crucible are many, but these are some that have shaped my own trajectory: Drawing upon the Dignity Narratives in Nurse Education project, I led an engagement event with a group of undergraduate nurse education students at Glasgow Caledonian University as part of the EU-funded European Researchers' Night in 2016; I was invited by my University's Research and KE team to join the steering group of a flagship public engagement programme held at Strathclyde, and to co-host (with a Chemist!) a researcher development module on Public Engagement and Impact; and I successfully applied to the Royal Society of Edinburgh/Caledonian Foundation European Visiting Fellowship fund, which allowed me to undertake research on European Human Rights Law in Belgium and in the library of the European Court of Human Rights in France.
I have benefited in less tangible ways also: Crucible made me appreciate how much I was part of a community of researchers in Scotland who could make a positive contribution to addressing today's global challenges as they manifest here at home, and abroad. I gained a nuanced understanding of what 'interdisciplinarity' really means – I am confident in discussions with researchers from other disciplines; no research field intimidates me now! I gained useful practical skills also – I made my first ever poster to present at a Crucible session (at that time, this was not a common endeavour for lawyers…) and the next poster I made was shortlisted for a best poster prize.
To sum up the impact of Crucible: for me, it was a rich reminder of why it pays off to be genuinely curious in our research, and that to reap the most impact we need networks and we need skills.