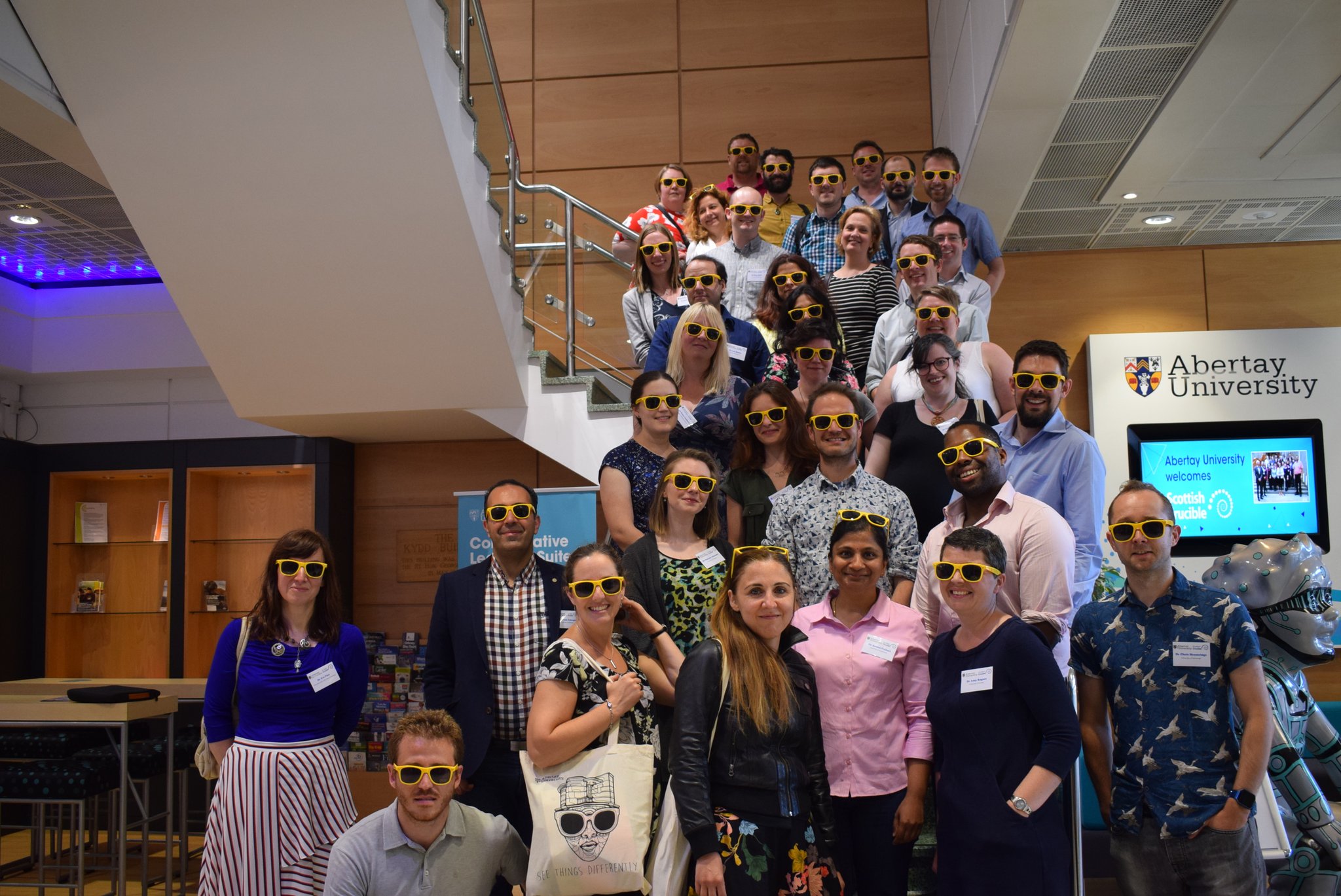 The Scottish Crucible 2018 programme for Scotland's talented "research leaders of the future" culminated in the final "lab" focusing on research impact and knowledge exchange.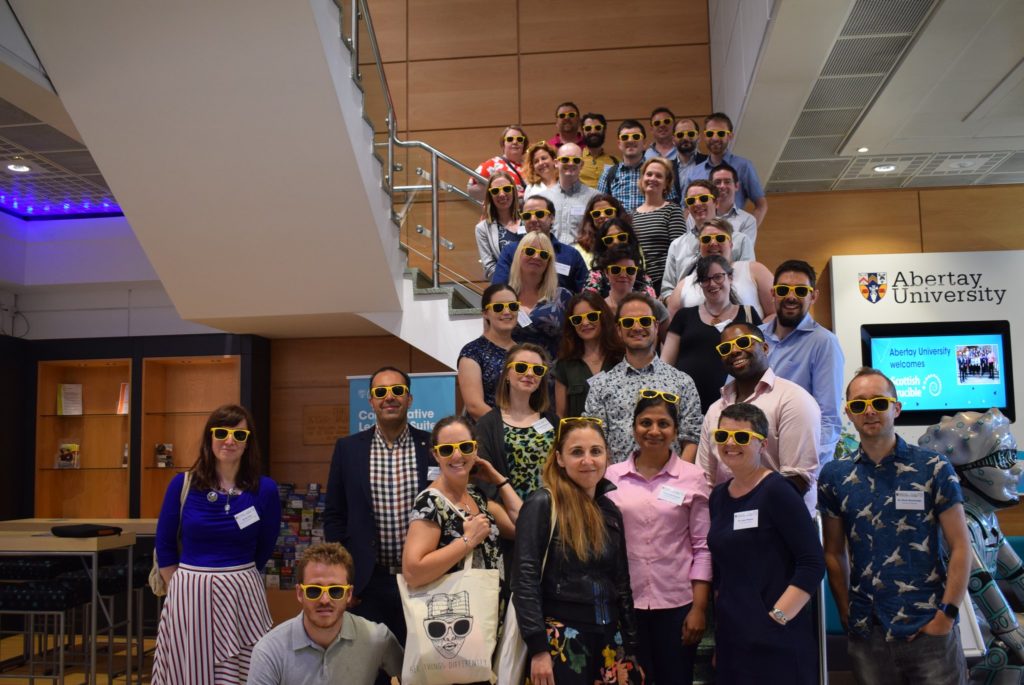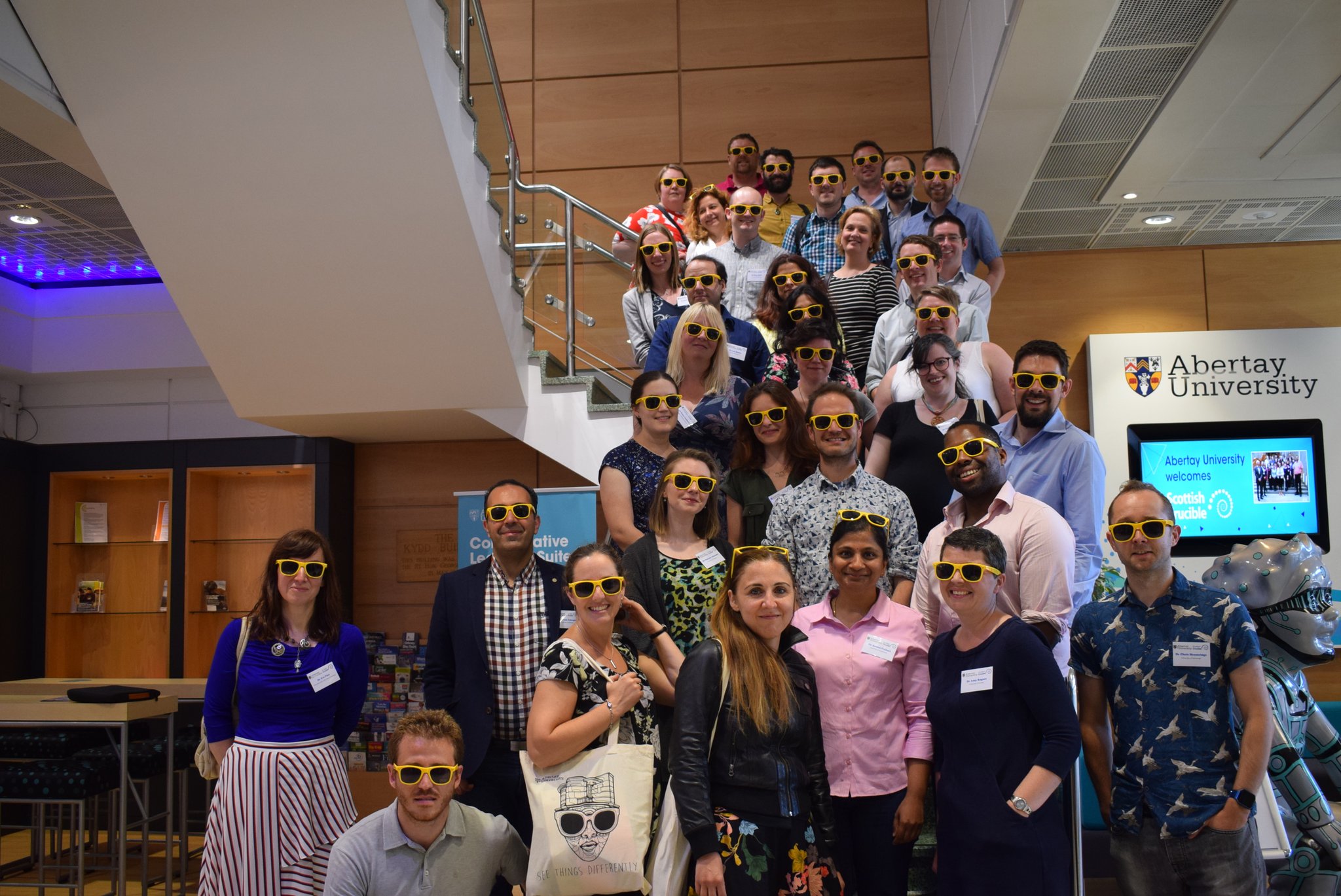 The 33 Scottish Crucible academics travelled to Dundee for an intensive two-day programme hosted, for the first time, by Abertay University. It followed on from the earlier Scottish Crucible labs hosted by Heriot-Watt University and the University of Glasgow in May and June 2018.
Included in the programme for Lab 3 were sessions on how to develop a public profile as a research leader (with Professor Andy Whiten and Professor Steve Reicher, University of St. Andrews) and how to engage research with public communities (by Anna Day, Manager of UNESCO City of Design, Dundee).
Participants also learnt about Scotland's enterprise and business engagement support from Dr Olga Kozlova (Converge Challenge), Hannah Chater (Royal Society of Edinburgh Enterprise Fellowships), and Lorna Watson (Interface).
Other research impact inspiration came from experiencing 'hands-on' computer game development, visits to newly-opened food technology laboratories, and hearing the personal experiences of academics, such as Dr Jon Wilkin and Dr John Babraj (Abertay University), in applying their research to industrial challenges.
The final Lab of Scottish Crucible provided further networking opportunities for Scottish Crucible participants, both with the many Scottish Crucible Alumni who attended a reception at the McManus Art Gallery and Museum, and with senior colleagues who contributed to the day-time programmes. They included Professor Nigel Seaton (Principal) and Mark Batho (Vice-Principal) of Abertay University and Members of Court, Andrew Bailey (Director, Customer Service BT Business and Public Sector) and Gameelah Ghafoor (Head of Financial Software Security, NCR).
Commenting on the final Lab of the 2018 programme, Scottish Crucible participants said, "A fantastic networking and personal experience!"; "It has been memorable and mind-opening"; "A once in a lifetime experience"; "So many connections between scientists, Universities, Scottish locations!"; "Amazing and enriching experience"; "Great people, brilliant ideas, generous hosts! Thank you, Scottish Crucible!"