Dr Luke John Murphy
Post-Doctoral Researcher, University of Iceland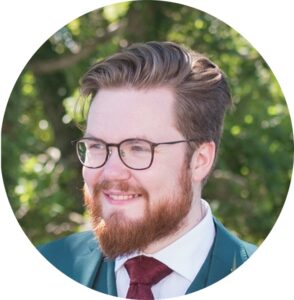 Dr Luke John Murphy is a Post-Doctoral Researcher in the University of Iceland's Department of Archaeology. His research on pre-Christian religions in Northern and Western Europe spans many disciplines, including the Study of Religion, Archaeology, History, and Philology. He is particularly interested in the potential of cognitive and technological approaches to push the boundaries of traditional humanistic research.
Having studied in the UK, Iceland, and Denmark, he defended his PhD in the Study of Religion – on the limits of variation in pre-Christian religious traditions – at Aarhus University (Denmark, 2017). He then took up a Bernadotte Research Fellowship at the University of Stockholm (Sweden, 2017), where he worked on domestic religiosity in Iron-Age Scandinavia. Moving to the University of Leicester (UK, 2018-2019), he then collaborated with a large interdisciplinary team on the AHRC-funded 'Exploring the Easter E.g.' project, which studied the introduction and normalisation of 'new' animals and ideologies on human societies. Now based at the University of Iceland, he is leading a research project called 'Religious 'Stuff': The Cognitive Science of Ritual Props' that is testing leading cognitive theories on the communicative power of religious ritual against historical and archaeological data for long-term religious change. He is also working towards an upcoming project on ritual soundscapes.
Luke is deeply convinced of the value of interdisciplinary research that crosses the Humanities/Natural Science divide. He has previously collaborated with zooarchaeologists, geneticists, and anatomists on ground-breaking studies, as well as on communicating their findings to the general public. To that end, he has spoken at museums, schools, Viking markets, been interviewed on BBC radio and on podcasts, run courses at Lifelong Learning institutions, and collaborated with visual artists, museum directors, and fiction authors. He is also involved in advocacy for greater institutional support for Early Career Researchers.
Research Keywords: religion, ritual, animals, artefacts, sound