Dr Jennifer Walklate
Curatorial Fellow in Museum Studies, The University of Aberdeen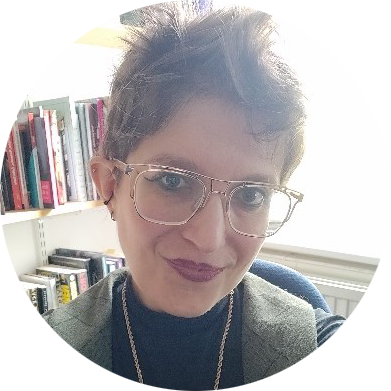 Jen Walklate is a museologist, historian and literary theorist, studying the intersections between museums and other cultural media, including literature, drama and comics. Her research focuses on the experience and ethics of spatial and temporal design in museums. She utilizes novelistic and poetic forms and concepts to open up new ways of considering experience in museum contexts, and literature as an analytical framework for understanding the construction and performance of museums. You can see her talking about one of her favourite literary resources – comics – by clicking this link. Drawing upon this study, she is looking at new ways to create more representative, inclusive, egalitarian, and intellectually open institutions. 
Currently, she is working on a chapter entitled 'Museums, Virtualities and the Power of Absence: The Fascination Machine', for an edited collection on digital presence. Her monograph, Time and the Museum: Literature, Phenomenology and the Production of Radical Temporality is in preparation with Routledge.
Jen completed a PhD at the School of Museum Studies, Leicester, in 2013, and an MA in 2009. She has worked as a Collections Assessor, Research Assistant, Editor, and Docent, and has volunteered with the Galleries of Justice Museum, the Ashmolean Museum, and the Royal Shakespeare Company Collections. She has been a member of the Museum Ethnographers Group (MEG), the International Committee for Museums and Collections of Ethnography (ICME), and works as editor for Museum & Society, and the Best in Heritage Projects of Influence Award.