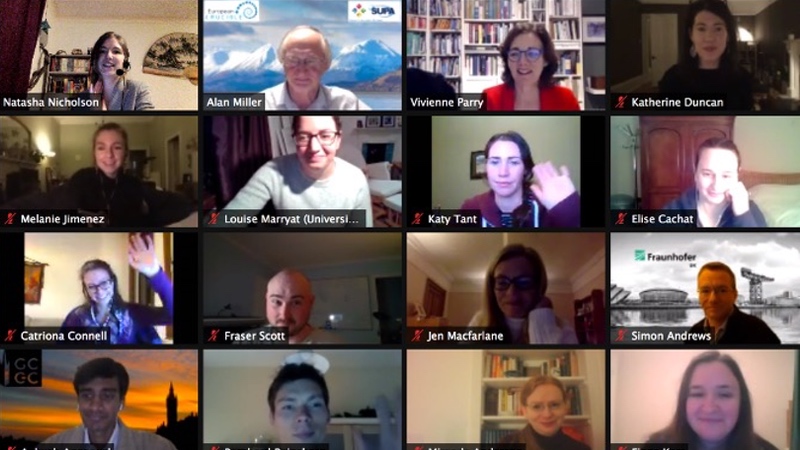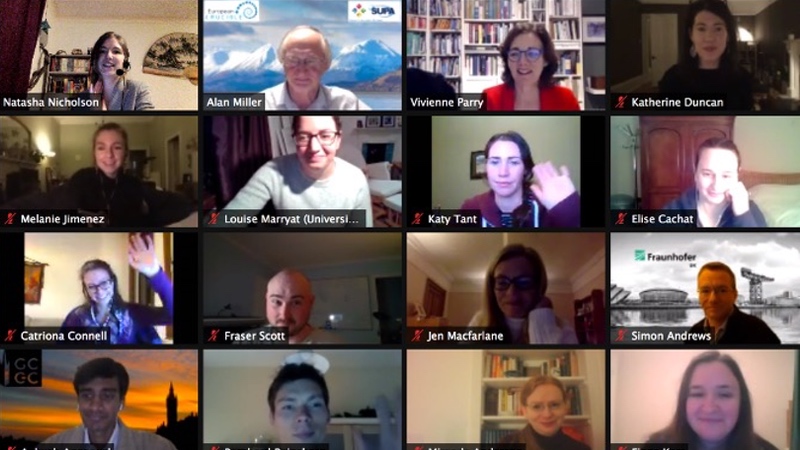 The new European Crucible programme for "research leaders of the future" has launched with its first virtual event held live for Scottish researchers.
25 top researchers competitively selected from universities and research institutes across Scotland, have met to discuss international collaboration and interdisciplinarity in an intensive event chaired by writer and broadcaster, Vivienne Parry. They were joined by notable keynote speakers including Prof Dame Anne Glover, President of the Royal Society of Edinburgh and formerly Chief Scientific Adviser to the President of the European Commission; Simon Andrews, Executive Director of Fraunhofer UK Research Ltd; and Prof Rory Duncan, Director of Talent and Skills, UK Research and Innovation (UKRI).
Reflecting on his meeting the Scottish cohort of European Crucible at the event, Dr Stuart Fancey, Director of Research and Innovation at the Scottish Funding Council (SFC) said: "What a fantastically talented and collaborative group, and all determined to build their European research networks. Well done, Scottish Crucible".
European Crucible aims to stimulate new interdisciplinary research collaborations between Scottish and European researchers and builds on the success of Scottish Crucible and the Scottish Research Pools over the past decade. European Crucible is supported by the Scottish Government via the Scottish Funding Council, and by the Luxembourg National Research Fund (FNR) and the University of Luxembourg. It will next run as 4 workshops in February and March 2021, when 25 specially selected European researchers will join their Scottish counterparts undertaking the programme.
Of his participation in the initial European Crucible meeting, member of the Scottish contingent, Dr Leonardo Rios Solis, Lecturer at the Institute of Bioengineering, University of Edinburgh, said:
"It was a pleasure being selected and highlighted by the Scottish Crucible as one of Scotland's research leaders of the future. It was great to meet lots of young researchers based in Scotland with crazy and cool ideas to collaborate. Can't wait to meet the European partners too!"
The call for Scottish applications for European Crucible is now closed. The deadline for applications from researchers in European countries is 13 January 2021. For further details, visit: https://scottishcrucible.org.uk/european-crucible/