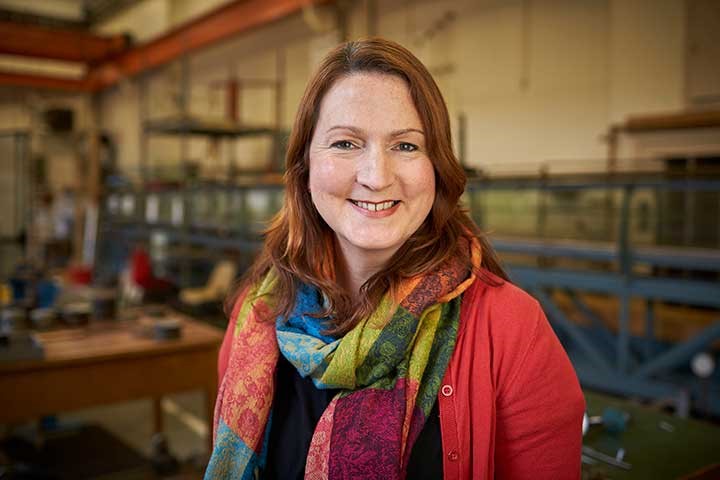 Senior Lecturer in Environmental Science,
School of Science Engineering and Technology, Abertay University
https://www.abertay.ac.uk/staff-search/dr-rebecca-wade
Email: r.wade@abertay.ac.uk Twitter: @RebeccaCarrotte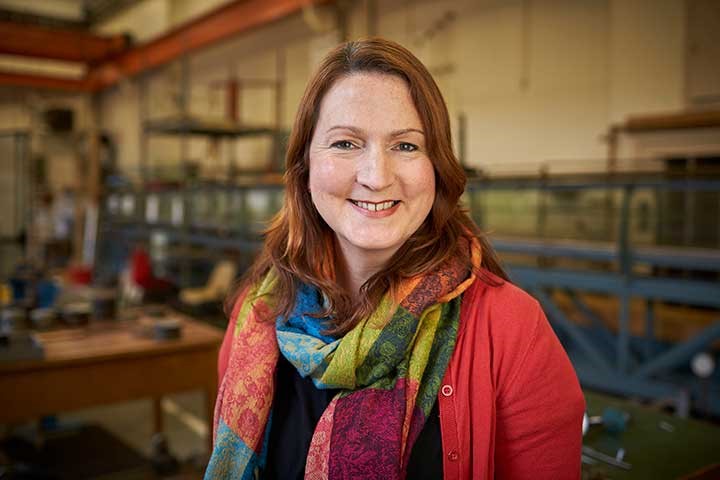 I attended the first Scottish Crucible in 2009. I gained a huge amount from the experience and can honestly say that I have continued to be engaged with, and benefit from, the Crucible network in every year since I attended.
In 2009 I was a relatively new lecturer, working mostly with civil engineers, although my qualifications are in physical geography and landscape processes. I had always had a passion for interdisciplinary research, so Scottish Crucible really appealed to me. This was an opportunity to explore a challenging and stimulating aspect of academia that inspired me to have an interest in science and society beyond my own research, and critically, to enhance the impact of my research.
During Scottish Crucible, I was exposed to people, opportunities, ideas, skills and networks that I would not otherwise have experienced. The ideas and relationships have persisted, and grown, I have met and collaborated with later participants/alumni, we have common ground BECAUSE of Scottish Crucible. Crucible training has helped me to increase the impact of my work via media (local newspapers, local radio and BBC Radio Scotland), and through public engagement via Science festivals, as a STEM ambassador to schools, and as coordinator of Café Science Dundee events, Women in Engineering day activities and the Dundee Women in Science Festival.
In terms of tangible outcomes from Scottish Crucible, I can trace the direction and influence of my subsequent research, my engagement with media and policy and some of my networks back to Scottish Crucible (SC) 2009.
2 Scottish Crucible funded interdisciplinary projects (Making space for water, biodiversity and people in Scotland's cities. With: Dr Jo Vergunst (Aberdeen), and: Is "grow your own" sustainable urban food production? With: Dr Christine Switzer (Strathclyde), Dr Tim George (Scottish Crop Research Institute), Dr Lisa Lee (Edinburgh), both leading to further proposals.
SC collaboration gained me an invitation to contribute to The Institute for Advanced Studies programme Designing Environments for Life workshops, seminar at Scottish Government offices in Edinburgh and subsequent touring exhibition of art and design (2009-10).
Ideas, skills and contacts from SC2009 fed directly into 3 RCUK cross-council Connected Communities projects I was developing. Submitted in 2009, all 3 projects were funded.
In 2010 and 2011, we devised and hosted an 'Abertay Crucible' with cross-campus collaborative workshops. Successful project ideas led to funding for interdisciplinary projects.
Involvement in a SC funded project led by Helen Bridle in 2012 (along with Janine Illian and Nimesh Moodie – SC 2009 & 2010) led to a Leverhulme proposal in 2013-14.
Drawing on the policy and press engagement skills developed in SC I organised a policy briefing event at Scottish Government offices at Victoria Quay (about Urban flood management and diffuse pollution), and was interviewed live on BBC Radio Scotland Newsdrive (2013).
In 2013 a 'cold call' from a poet (Lesley Harrison) who had read about my SC project with Jo Vergunst led to collaboration on a successful 'Projects for Scotland' proposal (2013 year of Natural Scotland) with outputs published 2014 and BBC Scotland Radio coverage in 2015.
Around the same time I was working across disciplines with Artists, musicians and scientists on the ACES collaboration (funded by Creative Scotland), culminating in a public exhibition, art installation and science-inspired musical performance in Aberdeen.
Subsequent projects and collaborations (including with SC alumni) have incorporated cross-disciplinary approaches, and 'crucible-thinking' in projects carried out across the globe from Scotland to Brazil and ranging from small-scale, local projects, to national RCUK funding bids, to international Global Challenge and Newton Fund research.