Dr Nicolò Maccaferri
Research Associate and Principal Investigator, University of Luxembourg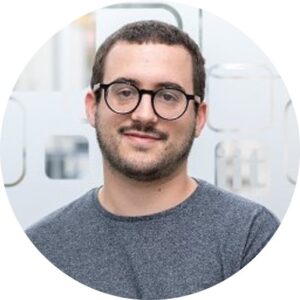 Nicolò Maccaferri is a Research Associate and Principal Investigator at the Chair of Ultrafast Condensed Matter Physics at the Department of Physics and Materials Science at the University of Luxembourg.
He received the PhD in "Physics of Nanostructures and Advanced Materials" (cum laude) in 2016 from the University of the Basque Country. Before joining the University of Luxembourg, he worked as researcher in Spain, Sweden, Finland and Italy. The main objective of his interdisciplinary research is to develop novel concepts in materials science by investigating the physical properties of multi-functional metamaterials of high technological interest, in particular for opto-electronics and biotechnology. Since 2020 he leads the project "ULTRON – Ultrafast coherent hybridization of photons and spins in multi-functional magnetoplasmonic metamaterials" supported by the National Research Fund Luxembourg (FNR), aiming to develop new light-based technologies working at even higher speeds than electronics.
Since 2021 he is also co-PI of the FET-Open Project "ProID – Ultrafast Raman Technologies for Protein Identification and Sequencing" aiming to provide a technological platform able to record single protein Raman spectra with single amino-acid resolution. Author of more than 45 publications in several high-impact peer-reviewed journals, including Physical Review Letters, Nature Communications and Nano Letters, he has also contributed to more than 70 scientific conferences, workshops, and academic seminars, some of them as invited speaker, all over the world. Active in outreach and ethical research, he is also a TEDx speaker and a consultant for the Luxembourg Agency for Research Integrity.