Dr Mohammad Fotouhi
Assistant Professor at TU Delft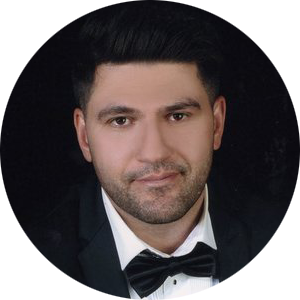 Dr Mohammad Fotouhi is an assistant professor (tenure track) in the Faculty of Civil Engineering and Geosciences at TU Delft. Before joining TU Delft, he was a lecturer at the University of Glasgow and the University of the West of England. He did a postdoctoral research at the University of Bristol's composite institute. He has extensive expertise in failure analysis, modelling and structural health monitoring (SHM) of engineering materials.
He has published over 140 scientific papers, 2 book chapters and 3 filed patents. He led the Hybrid Composites developments in the HiPerDuCT programme (grant value~£6.4m, EP/I02946X/1, a UK research council grant), and has secured over £700k research grants as a principal investigator, led UK research council grants (EP/V009451/1 and EP/R511705/1) and industrial projects related to SHM of composite structures. He has 3 years of industrial experience in research & development (R&D) activities on design, manufacturing, and analysis of engineering materials.
He received 2 research excellence awards from the University of Glasgow (2019 and 2021), was nominated as the best researcher of the year at the University of the West of England's aerospace department (2018 and 2019), both his MSc (2011) and PhD (2015) theses were singled out for their quality in a university-wide assessment, has supervised/advised 3 research assistants (RAs), 26 MSc, 6 PhD students, and 50 BEng students.
He is editorial board in international journals: Composite Materials, and Journal of engineering and technology.