Chancellor's Fellow and Lecturer, School of GeoSciences,
Institute of Geography, University of Edinburgh
Tel: +44 (0) 131 651 4634, Email: Marisa.Wilson@ed.ac.uk https://www.geos.ed.ac.uk/geosciences/people/mwilso18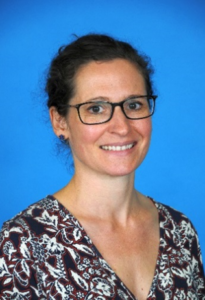 I am a Chancellor's Fellow in Human Geography at the School of GeoSciences, University of Edinburgh, and Research associate in Human Geography at the University of the West Indies, St Augustine, Trinidad and Tobago. The different strands of my research are bound by two themes: the socialities of alternative food networks and, more recently, political economic and cultural factors leading to dietary and food systems change. I seek to understand and explain everyday barriers and opportunities for more equitable, healthy and sustainable food systems, particularly (though not exclusively) in post-colonial contexts.
I took part in Scottish Crucible in 2015. The programme opened the way for an ongoing interdisciplinary collaboration between myself and colleagues from Abertay and St Andrews Universities to develop a research programme that explores how the sugar industry changed Scottish society and diets. Our initial funding from the Crucible centred on establishing key contacts with the museum and heritage sectors in Greenock (the McLean Museum and the Inverclyde Heritage Hub). The Scottish Crucible funding leveraged a successful British Academy/Leverhulme Small Grant project, entitled: Visualising Sugaropolis: Interdisciplinary Recreations of Greenock's Transnational Past. This project, which will commence in late March 2018, will use participatory and co-design methodologies to visualize and re-imagine how diverse agents involved in Greenock's sugar industry inhabited transnational spaces. Preliminary archival research will inform a series of activities with school children, university students and museum visitors, using methodological experimentation such as taste interviews and the co-design of story maps, game prototypes and virtual landscapes. The purpose of these activities will be to enable the researchers to assess which methodological tools best convey complex geographies of meaning, power and exclusion and the multiple, creative and unfinished nature of such capitalist encounters. By creating visual narratives about the role of sugar in Greenock's past, the project seeks to develop inclusive and accessible explanations for sugar's role in Scotland's history, with direct relevance to contemporary concerns about health inequalities in Scotland.