Dr Aruna Ivaturi
Associate Professor in Smart Materials Research and Device Technology, University of Strathclyde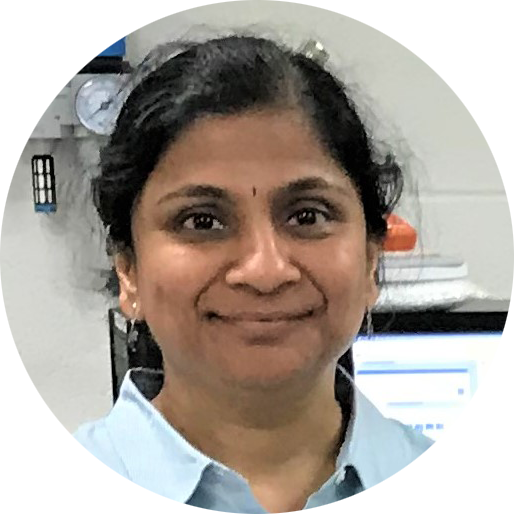 Dr Aruna Ivaturi is an EPSRC Fellow, Chancellor's Fellow and Senior Lecturer (Associate Professor) leading Smart Materials Research and Device Technology (SMaRDT) Group at Department of Pure and Applied Chemistry, University of Strathclyde. She is Strathclyde's Energy Sub-Theme (Photovoltaics) coordinator. She is one of the founding PI of the Centre for Interdisciplinary Sustainable Practices of Research in Energy (C-INSPRE), a new and innovative interdisciplinary Strathclyde Centre for Doctoral Training (SCDT) that links all four faculties of the University of Strathclyde. C-INSPRE is Strathclyde's first 'Energy CDT'.
She has made important scientific and technological contributions – for example, switchable coatings for energy saving windows, materials and devices for sensing technologies, solar energy conversion, solar photocatalyst and dye-sensitised electrochromic devices. Over the last years her main research focus has been in the development of novel materials and devices for solar energy conversion especially the emerging new PV technologies (Spectral conversion, Dye sensitised and Perovskite solar cells).
The main research focus of her SMaRDT group is in the development of novel nanomaterials for energy, environment and healthcare sectors. In the energy sector the focus is on development and fabrication of mouldable solar cells which can generate electricity from indoor lights. Another interest is in development of supercapacitors from carbon materials derived from biomass and plastic wastes. In the environment sector the focus is on development of visible light active photocatalytic materials for water remediation and development of electrochemical sensors for heavy metal detection. In the healthcare sector the focus is on development of non-invasive electrochemical glucose sensors.