Dr Andrew Ward
Chancellor's Fellow Civil and Environmental Engineering, The University of Strathclyde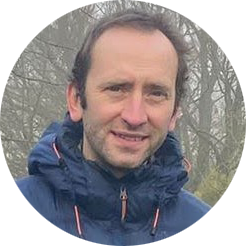 Dr Andrew Ward is a Chancellor's Fellow at the University of Strathclyde in the Department of Civil and Environmental Engineering. He has numerous publications in the application of low-cost sensors and has been involved in over £150K of research funding as Principal Investigator and over £1M as Co-I. He is interested in the development of extremely low-cost biosensing platforms that can be used to address environmental and sustainable development challenges.
Dr Ward's completed his EngD in the development of an electrochemical sensor to detect the presence of the Pseudomonas aeruginosa in sputum from people who have Cystic Fibrosis. This led on to an innovateUK grant and a post-doctoral position developing electrochemical printed sensors for the detection of respiratory infections in humans with chronic lung disease. Inspired by the potential low-cost sensors and instrumentations have to offer, he is now interested in the development of instrumentation to perform electrochemical measurements in the environment at low cost. 
Recently, Dr Ward has been leading projects on water quality monitoring in Madagascar, SARS-CoV-2 wastewater detection in the UK and India; and soil fertility monitoring in Kenya. By bringing the fields of biosensors and electrochemical instrumentation together, Dr Ward has a strong multidisciplinary skillset which he uses to create applied solutions to important global challenges.  Prior to his research career, AW has over 7 years' industry experience working for BAE SYSTEMS on the design and development of nuclear submarines in systems engineering and integration.